WindRiver Clubhouse Village is envisioned to be a premier centerpiece amenity of the WindRiver Club and to appeal to all Members lifestyle interests.
Announcing the Premier WindRiver Clubhouse Village
The WindRiver Clubhouse Village conceptual plan includes a number of Village completion phases for the Clubhouse, Social/Party Barn, Pro Shop, Food and Beverage, Hospitality, Health and Fitness, Social and Entertainment Space, Multipurpose Areas, Outdoor Recreation, Relaxation Green Spaces, Golf Villas, Signature Landscape Features, Cart and Vehicle Routes, Bike and Pedestrian Accessibility, and Parking.
Designed to be "The Best of the Best"
Clubhouse Village is planned to encompass the total open space area that surrounds the current Pro Shop and is adjacent to the Golf Course and Driving Range. Clubhouse Village will be developed in phases into a most enjoyable and stunning embodiment of the WindRiver lifestyle.
The hub and first phase of Clubhouse Village will the Community Clubhouse and Grounds. This is planned to include Member Social Spaces, Food and Beverage Main Dining Locations, Fitness, Pro Shop and Golf Facilities/Storage, Member Lounge, Locker Rooms, and more. Site, Architect, and Landscape Plans are currently advancing. Construction is targeted to start during late 2023.
All plans and descriptions are subject to change. Renderings may not reflect final site and construction plans.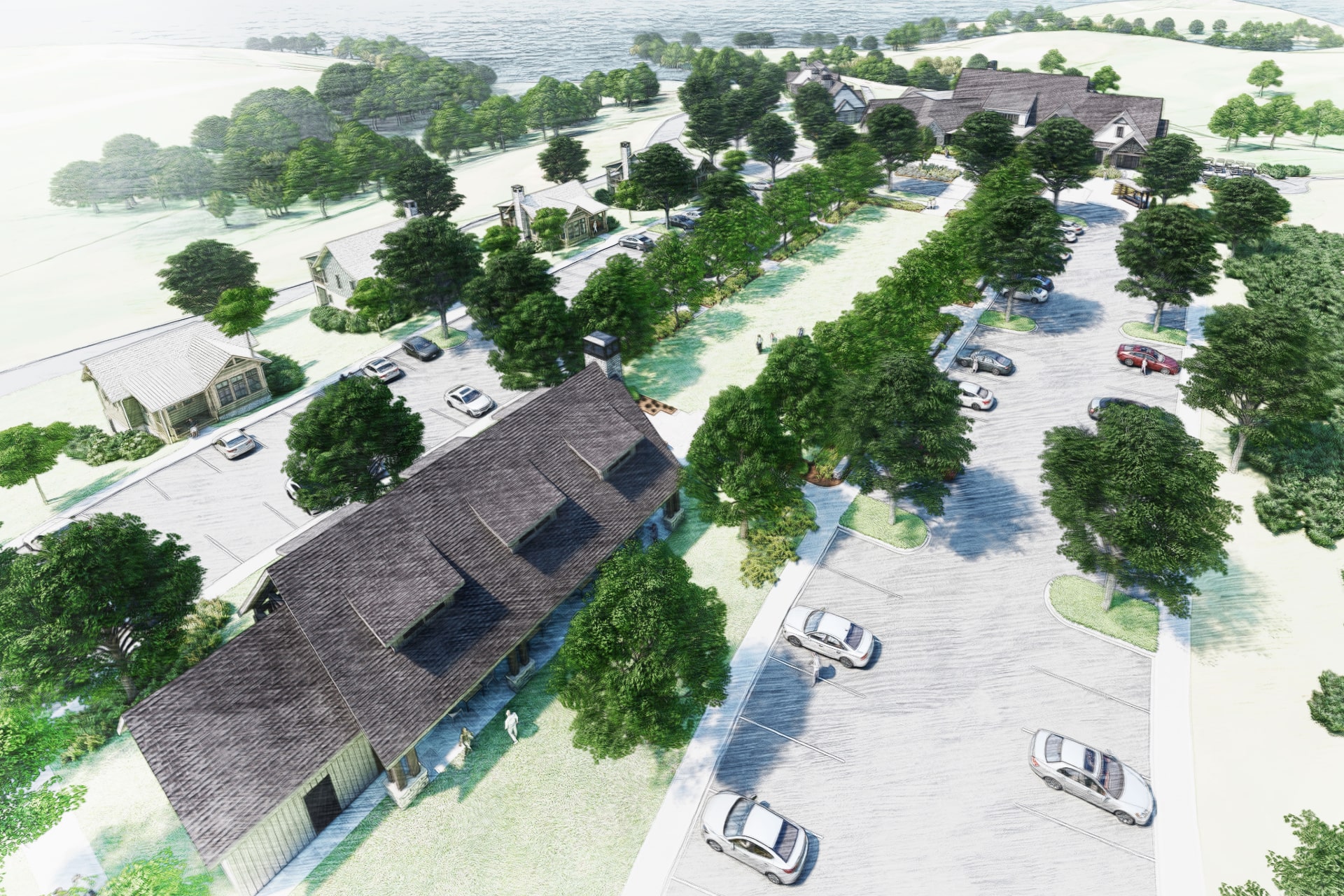 Clubhouse Village Site Plan
Clubhouse Village Member Party Barn
Clubhouse Village Aerial View 1
Clubhouse Front Right
Clubhouse Rear – View from 9th Green
Clubhouse Village Aerial View 2
Visit WindRiver
&

Discover Life on the Lake